Creating a fantastic patient experience is our top priority. Our team focuses on providing quality dental care in a friendly, relaxed, and comfortable environment.
Dr. Periklis Vitoratos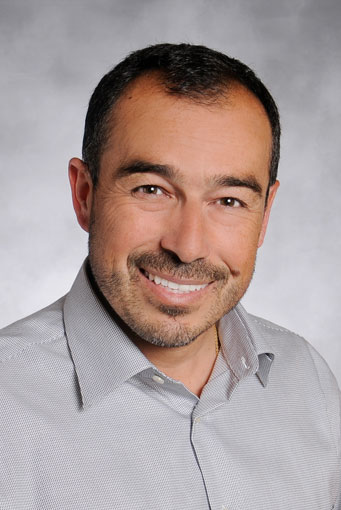 Dr. Vitoratos proudly holds the Paul A. Marchand award from during his time at McGill University. This award is given for showing the highest degree of professionalism in clinical dentistry. Dr. Vitoratos graduated with his Doctor of Dental Surgery degree from McGill University in 1997 after also gaining an extensive backgrounds in Immunology through the University's Faculty of Science.
Dr. Vitoratos extended his knowledge of surgical dentistry and sedation dentistry during his postgraduate program's hospital residency at the Montreal Jewish General Hospital. This experience taught him how to care for children and vulnerable patients with physical and mental disadvantages. This learned quality of care and compassion still colours his dental practice today.
For fifteen years Dr. Vitoratos held the title of department head of dentistry for the Williams Lake Cariboo Memorial Hospital. Today he is the department head of dentistry at the Kamloops Royal Inland Hospital and the Kamloops Surgical Centre.
Being a dentist means a lifetime of continued learning. This a belief that Dr. Vitoratos holds strongly. He is passionate about always learning more in the field of surgical and cosmetic dentistry, including implant dentistry. He is a graduate of the Kois Centre for Advanced Dentistry and a Kois mentor, as well as a member of the British Columbia College of Dental Surgeons, the Canadian Dental Association, the Academy for Sports Dentistry, and holds his Fellowship degree from the Academy of General Dentistry.
As a man with strong family values, Dr. Vitoratos wishes to treat and care for the health of your family as his own. Speakers of English, French, Italian and Greek can talk comfortably with him in the ease of their native language.
At home, Dr. Vitoratos loves living with his lovely wife Martine, two young children, two energetic dogs, and his spoiled cat. The family moved to Kamloops after running a successful dental practice in Williams Lake for seventeen years. In Kamloops they wish to give their kids new and exciting opportunities while enjoying the playground of the outdoors.
When not in the office, Dr. Vitoratos enjoys triathlons, swimming, fishing, hunting, skiing, mountain biking, golfing, kayaking, and hiking. He also loves to take part in the creative side of life through music and painting.
Dr. Glenn Vandepeear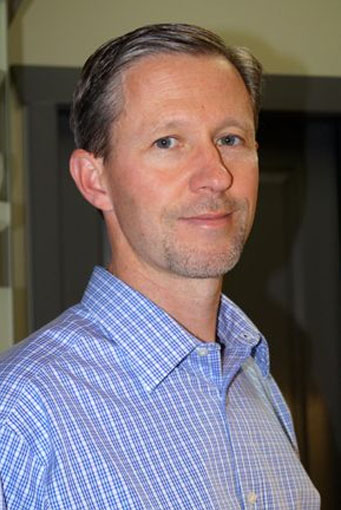 Dr. Vandepeear has been practicing dentistry since 1999. He graduated from the Unversity of British Columbia, where he received a Doctorate in Dental Medicine. After graduation, he practiced dentistry in Prince George and Kelowna before moving to Kamloops in 2004. Motivated by a genuine desire to provide the best possible care treatment for his patients, Dr. Vandepeear is committed to ongoing excellence in dental care. He keeps his skills up to date by taking continuing education and keeping up to date on dental technology. Here are some of his training highlights:
Kois Training in Advanced Restorative Dentistry
The Kois Center teaches aesthetic, occlusion, and restorative dentistry. Their program is built on the mission of Director and Founder John C. Kois: "Enabling motivated dentists to achieve extraordinary levels, expanding both knowledge and application skills in restorative dentistry." Dr. Vandepeear graduated from the Kois program and is eligible to become a Program Mentor and continue his learning.
Oral Sedation Training
Dr. Vandepeear received Oral Sedation training under Dr. Stanley Malamed, a leader in dental anaesthesiology. This specialized training lets Dr. Vandepeear help anxious patients stay calm during their appointment by carefully monitoring and managing their blood pressure, oxygen levels, and heart rate.
Fellow of the International Congress of Oral Implantologists (FICOI)
Dr. Vandepeear completed training in Toronto and Chicago under Dr. Carl Misch, one of the world's leaders in dental implantology. He has also completed training under Dr. Norm Ickert at the Ickert Training Centre in Langley, BC. Dr. Vandepeear became a Fellow of the International Congress of Oral Implantologists in 2008.
Dr. Chelsea Reith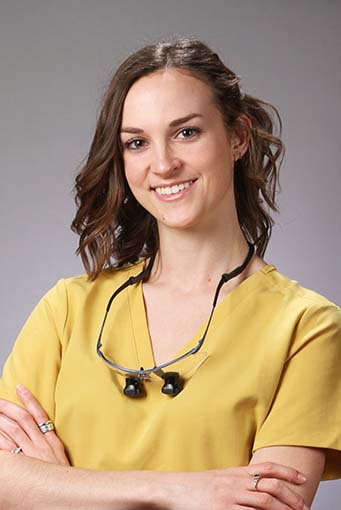 Dr. Chelsea Reith received her Doctor of Medicine in Dentistry degree from the University of British Columbia. During her degree, she was honoured to receive multiple awards recognizing her leadership to the class and the community at large, as well as her academics, character and humanity. Dr. Chelsea Reith completed an Oral Surgery Elective which allowed her to further her knowledge and skills in the area of surgical dentistry and nitrous sedation.
Dr. Chelsea Reith is dedicated to patient-centered care and to making dentistry a collaborative and positive relationship between patients and herself. She is focused on listening to her patients concerns and dental goals to create treatment plans that suit their needs while also providing preventive dental education.
Dr. Chelsea Reith was born and raised in Kamloops and is happy to be returning to her community, family and friends. On her down time, she loves to golf, surf, hike, cycle, and go camping. She also loves to read and would be thrilled to hear about your favourite books so she can add them to her list to read!